Legal information about Wert-Werk Gmbh and its Services Audiocont's services. With Legalinformation we strive to ensure the greatest possible transparency for you.
Alternative dispute resolution pursuant to Art. 14 para. 1 ODR-VO und § 36 VSBG:
The European Commission provides a platform for online dispute resolution (OS), which you can find at https://ec.europa.eu/consumers/odr/. We are not obligated or willing to participate in dispute resolution proceedings before a consumer arbitration board.
Legal noticeof Wert Werk GmbH
Managing Director:
Mrs. Teresa Leichtfried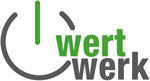 Contact:
M.: +43 681 10785636
E-Mail: office(a)wertwerk.at
Address:
Schwarzspanierstr. 11/11
1090 Vienna
Austria
Registered office and place of jurisdiction:
Vienna
UID Nr.: ATU55332606
Company register number: FN133883m
WKO -MgNr.: 0643445